MAAB Labs is a creative entity born to experiment innovative solutions to be implemented in entertainment, educational or purely aesthetic applications. The experience is formed in the fields of Web Design, Multimedia Publishing and Computer Graphics in general, to welcome in 2009 the challenge that new mobile devices offer in terms of creativity.
Main goal is to investigate, with playful spirit, the issues whose content presuppose the study, cataloging and structuring in favor of the aware fruition by the user.
The playful cut and the educational purposes melt starting from the activities carried out by the creators of the project in major universities such as the Politecnico di Milano – School of Design and the Accademia di Belle Arti di Brera.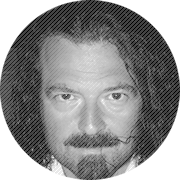 Marco Aureggi has a degree in Architecture and over twenty years of experience in Graphic and Web Design, 3D modeling and visualization of architectural and design projects, digital image processing, layouts and presentations. For many years he collaborated with the School of Design at the Politecnico di Milano, with teaching activities and production/review of the questions for the entrance test.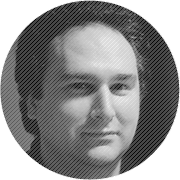 Antonio Belluscio has a degree in Painting, with experiences of creative coding started in the 80's and of User Interface and Experience Design in new media. He worked for the Politecnico di Milano as a developer of multimedia didactic supports and as an adjunct professor in Visual communication. Since 2002 he has been teaching in several courses focused on reactive and generative graphics at the Accademia di Belle Arti di Brera.